News
---
Press Report - Week 3
15 May 2019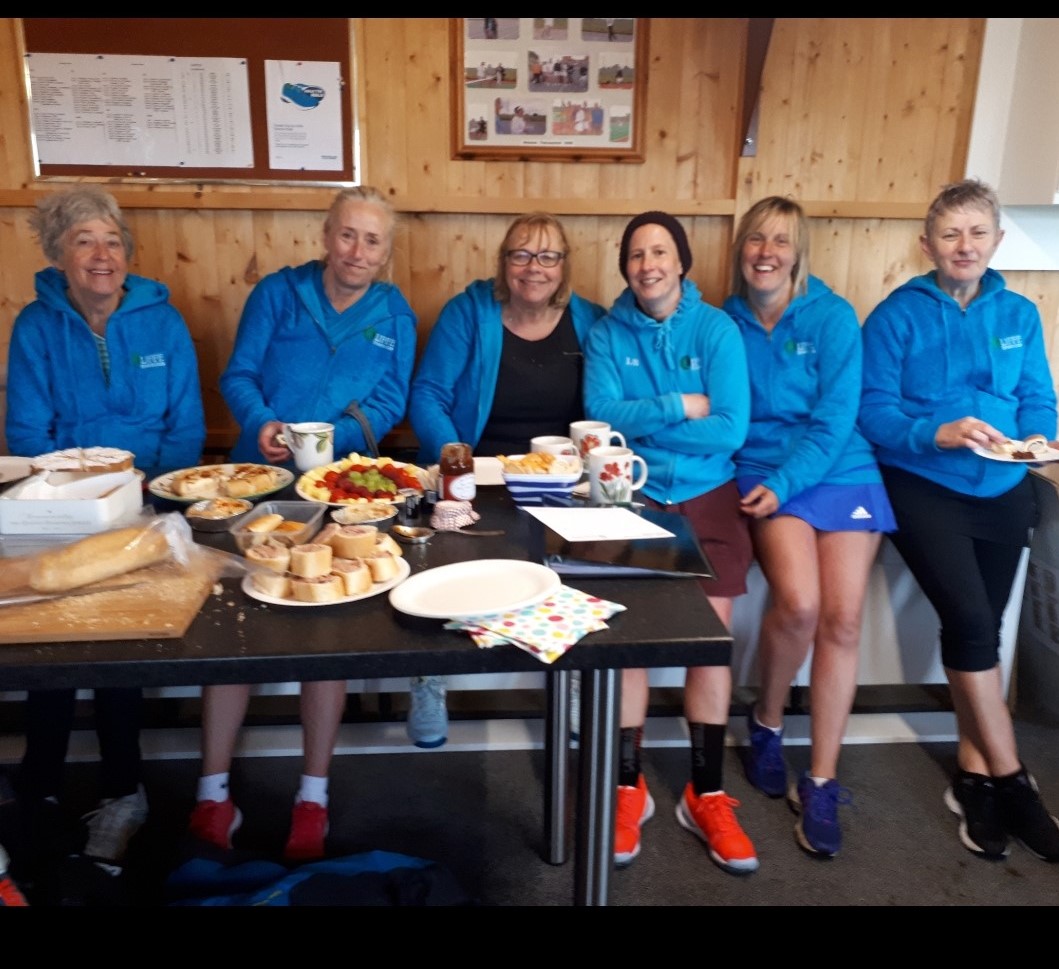 The Cliffe team, who lead division 3 of the Fulford Ladies Invitation Tennis League after comfortably beating Copmanthorpe
Cliffe top division 3 of the Fulford Ladies Invitation Tennis League after a comfortable 64-44 win against Copmanthorpe. Georgina MacKenzie and Sue Hanley top scored for Bishopthorpe as they logged their first win of the season against Tollerton. Wigginton moved into second place after edging past Boston Spa 57-51, whilst Poppleton overcame Knaresborough to stay in touch with the leaders.
York 1 captain, Jill Le Pla teamed up with Wendy Stirke to rack up 31 games in her team's division 1 defeat of second placed Wigginton. Yvonne Mannall and Lucy Wright won all their rubbers for Wetherby in their victory at Pocklington, whilst Fulford had a convincing 75-33 win against fellow div 1 newcomers, Starbeck, aided by a 29-game haul from Ellie Page and Laura Rhodes.
York seconds strong start in division 2 continued, Diletta Puddu and Denise Wilson won all their rubbers in their 75-33 win against Boston Spa. Georgie Stephenson and Sarah Richards bagged 24 games to help Fulford to their first win of the campaign at Wetherby, whilst Wistow turned in a good team performance to defeat Bishopthorpe.
David Lloyd 3 lead division 4 after edging the closest encounter of the weekend, a 56-52 victory over Appleton Roebuck. Sandra Pauw and Laura Robson were in form for Rowntree Park, contributing 26 games in Park's 63-45 triumph at Bubwith. Wilberfoss hold second place following their 66-42 defeat of Heworth.
Rufforth are the early leaders in division 5, solid scores from all three couples saw them home to victory at Copmanthorpe. Elsewhere, Alex Leach and Heather Page netted 29 games in Riccall's 67-41 win against New Earswick.
Knaresborough are top of division 6 after their 58-50 win at Fulford, meanwhile Angela Rothery and Karen Anderson inspired Stamford Bridge to victory, taking 31 games in their win at Poppleton.
Mum and daughter Kate and Anna Lewis paired up to steer Rufforth to the top of division 7 after their 63-45 victory over David Lloyd.
---
AGM Minutes 2019
3 April 2019
The minutes of the 2019 AGM are now available for download here:
---
AGM 2019
27 February 2019
The 2019 AGM will be held at 19:00 on 18 March 2019 in the clubhouse at Fulford Tennis Club.
---
Welcome to the new website!
27 February 2019
Welcome to the new website for the Fulford Ladies Invitation Tennis League. The website has some new features, including statistics, scorecard viewer and the ability to view fixtures sorted by team and by club. Many of the features won't become active until some matches have been played, so check back during the season for more information.
The 2019 season will start on the weekend of 27 April. If you need to contact the league in the meantime, please visit the contact page.